Gina is an inaugural Our Watch fellow for 2019:

"The Our Watch Fellowship Program is administered by the Walkley Foundation. This is a prestigious leadership opportunity for 14 outstanding journalists. They'll have the opportunity to build and refine their knowledge of best practice reporting on violence against women, and deepen their understanding of the complexities of the issue, through a series of three retreats around the country."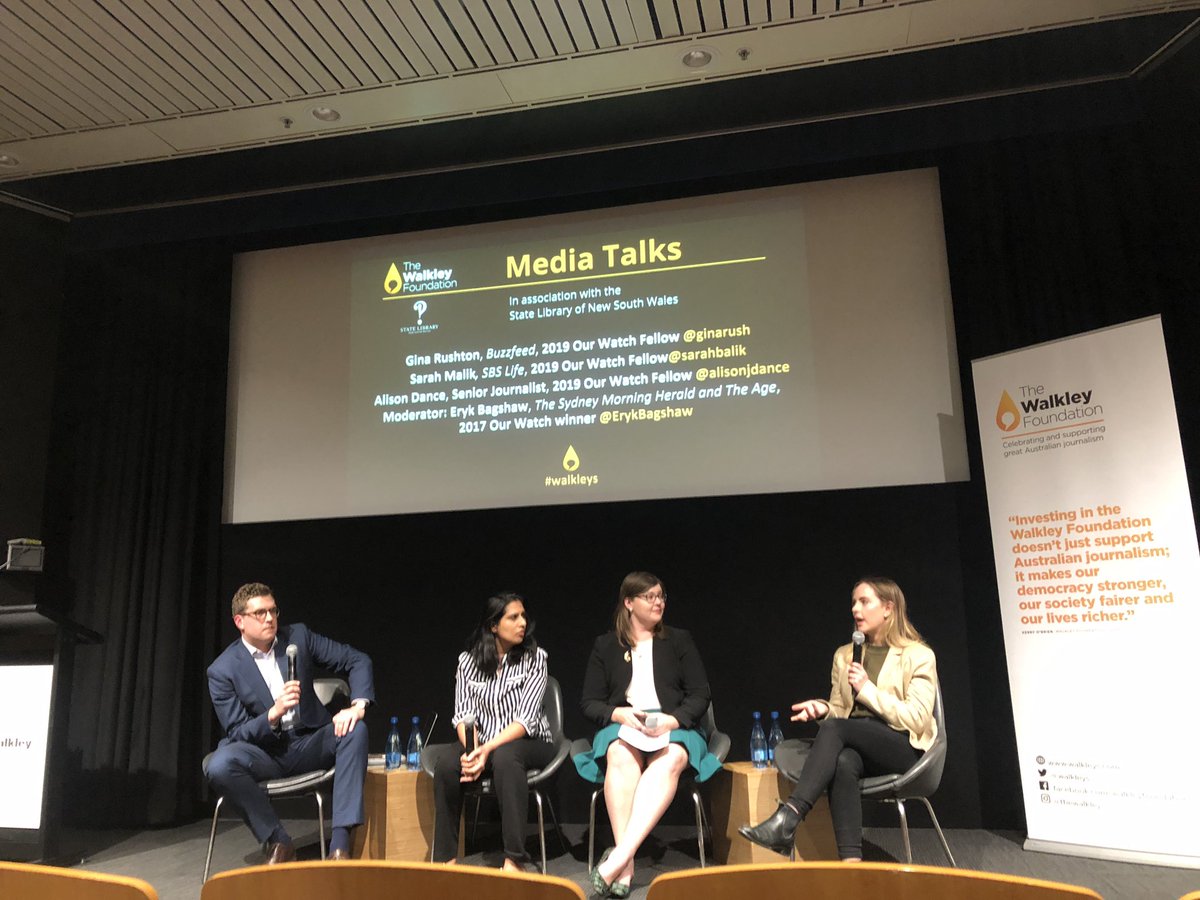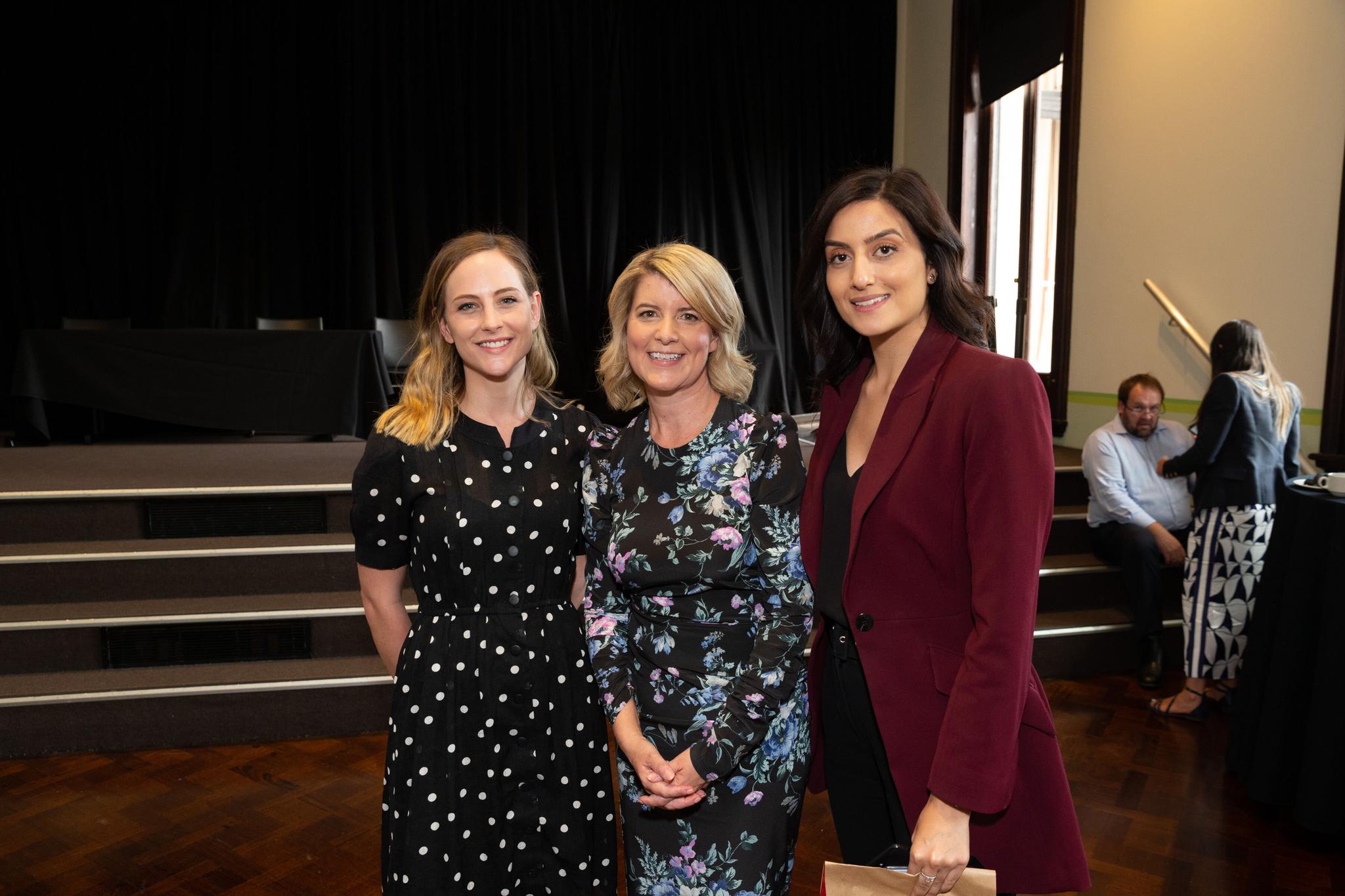 Gina won the Royal Australian and New Zealand College of Obstetricians and Gynaecologists Media Excellence Award in 2018 for her coverage of abortion access issues. She then judged the award the following year.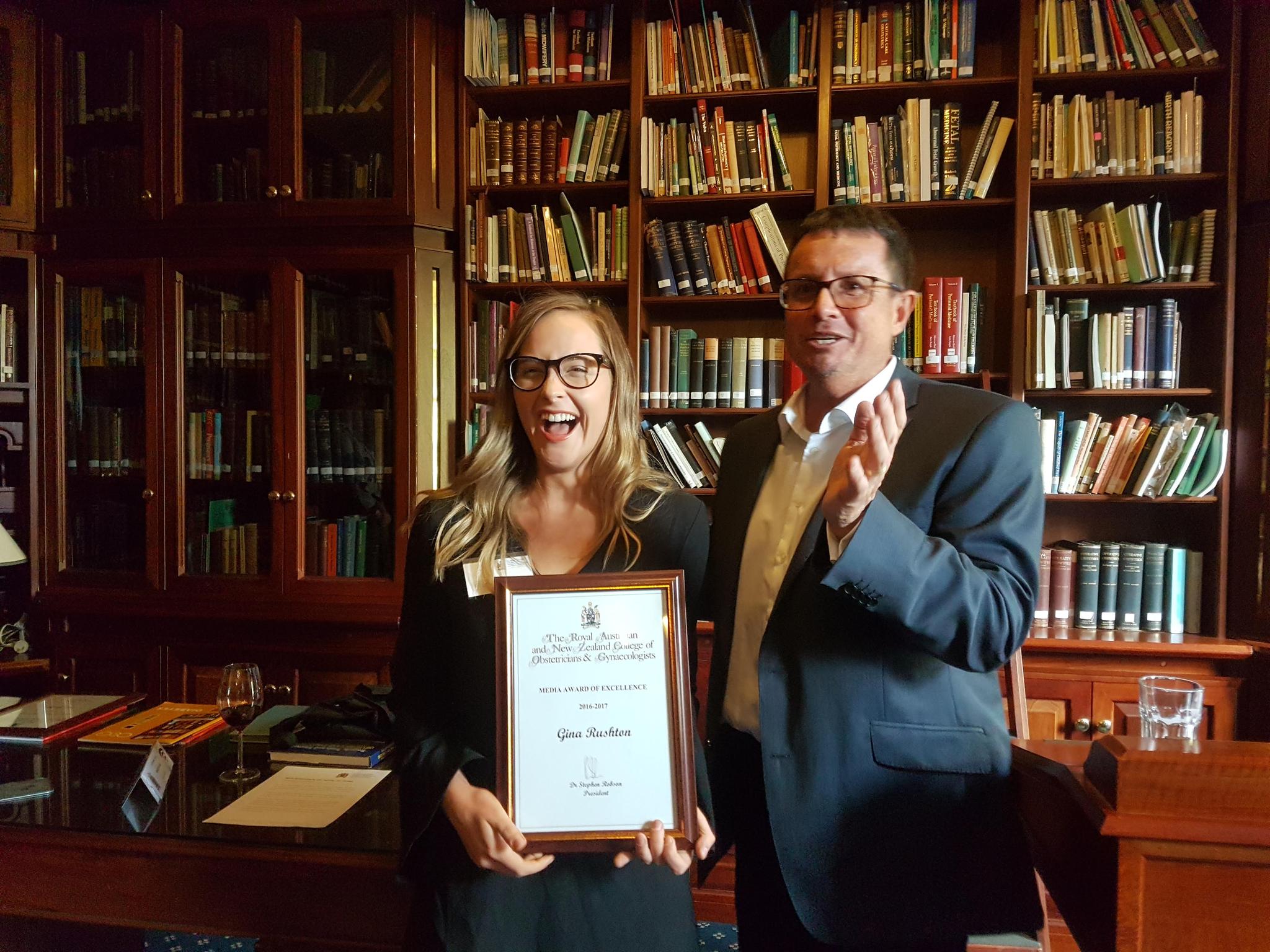 She was a finalist for the Human Rights Commission's media award in 2018.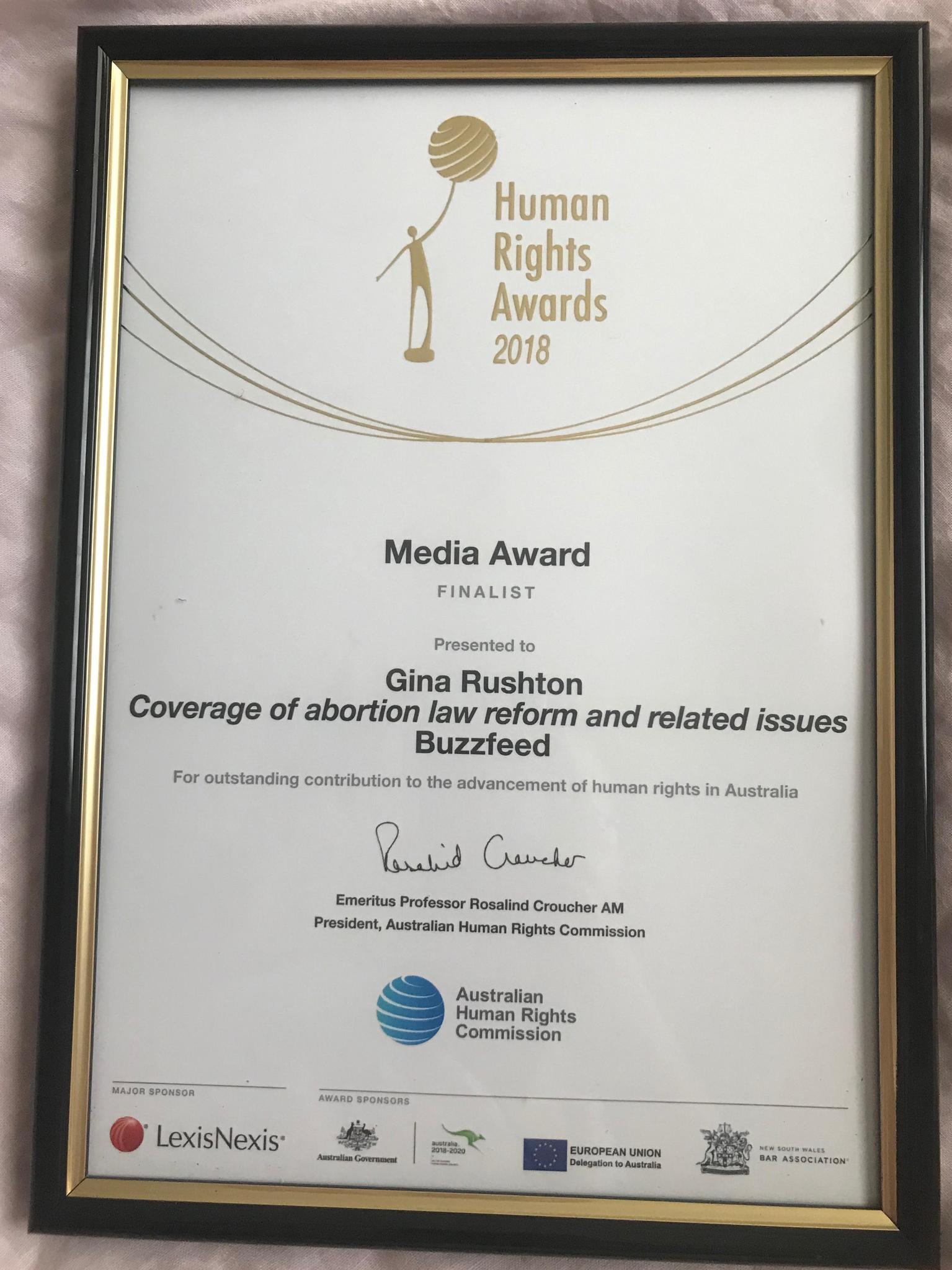 Gina has been recognised by her readers, politicians and women's health organisations for her consistent coverage of the personal stories, legal realities and political debate of the (eventually successful) push to decriminalise abortion in Queensland.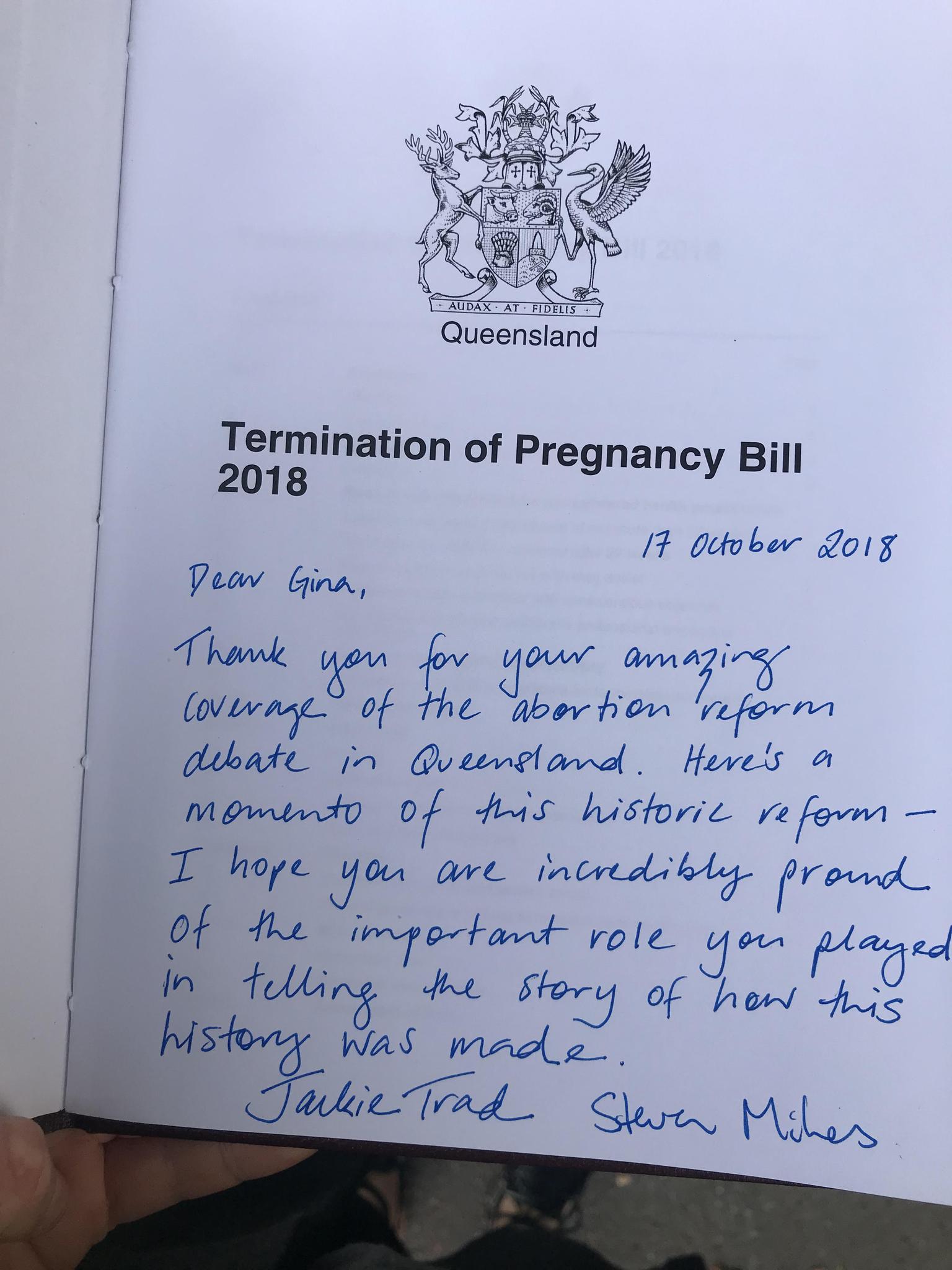 She has been nominated twice for a Publish award for Young Writer of the Year.

She has made multiple appearances on radio (ABC Sydney, ABC Radio National) and television (ABC) and SKY News and has appeared on panels at the Sydney Writers' Festival and National Young Writers Festival.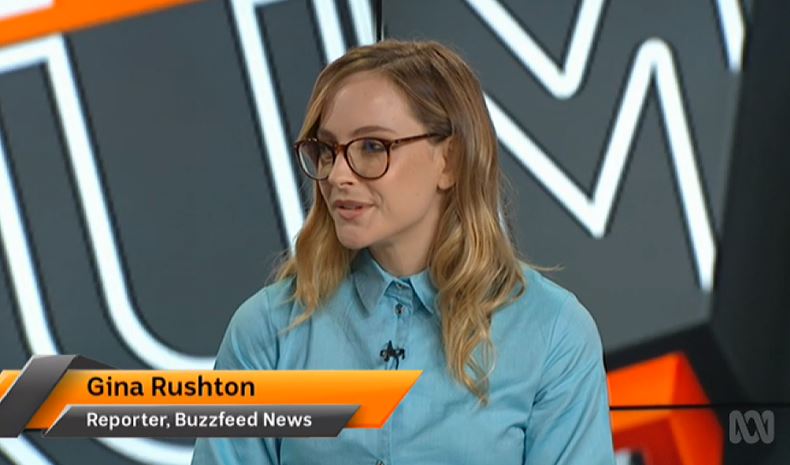 Gina gave the keynote speech at the Women's Health Victoria Access and Equity forum on sexual and reproductive health in Melbourne in May, 2019.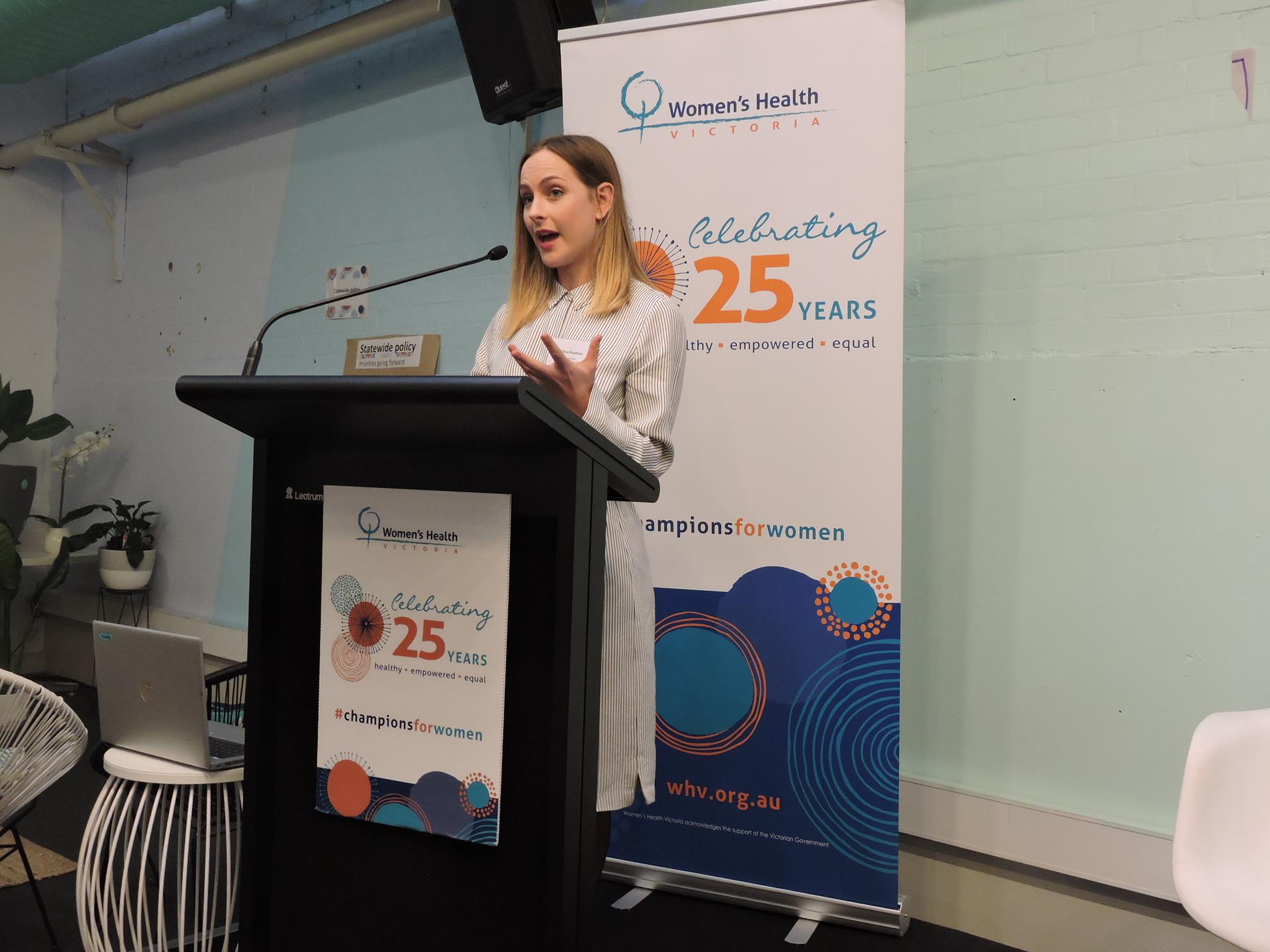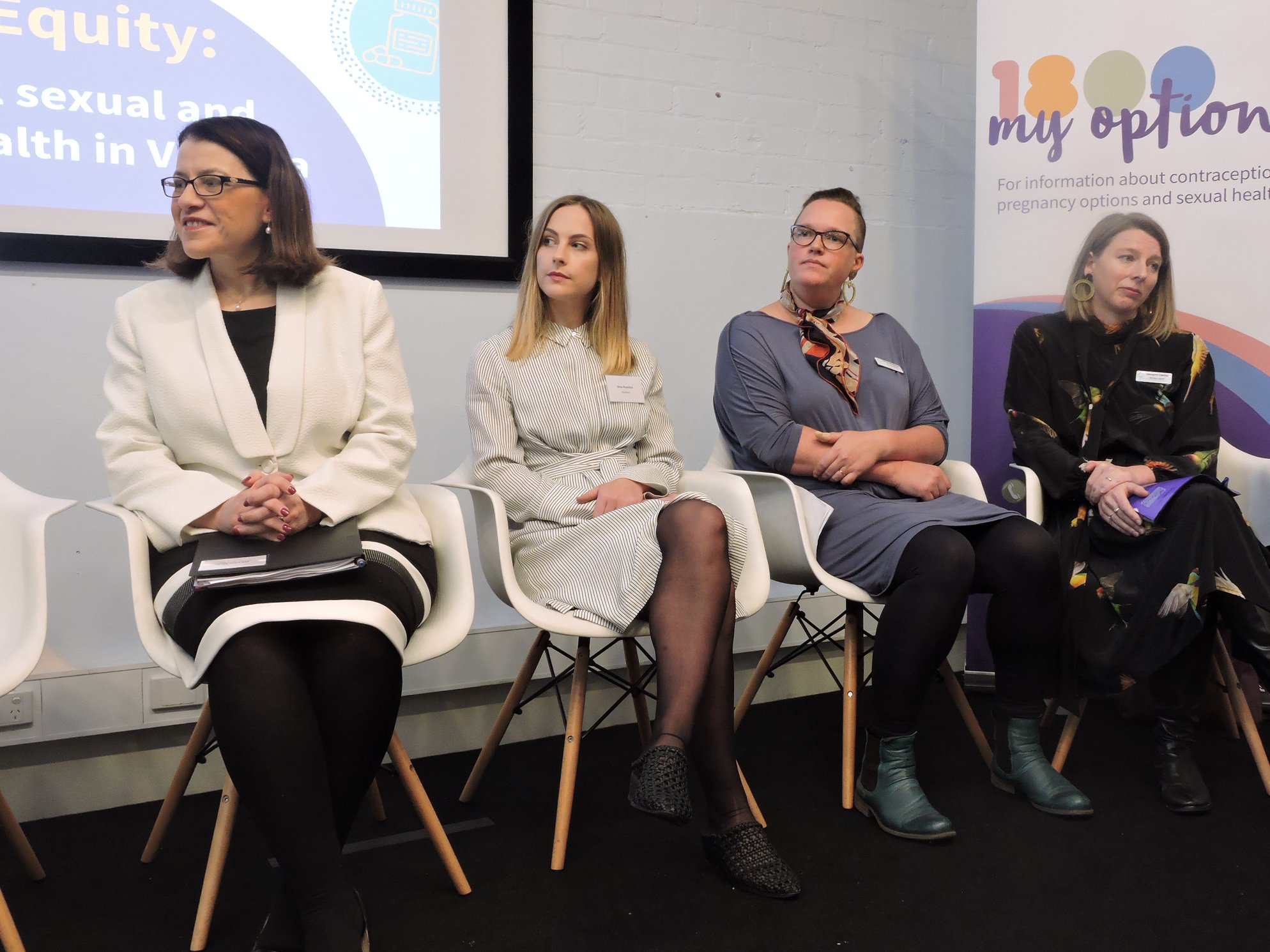 She gave the closing keynote at the Unplanned Pregnancy and Abortion Conference in August 2019.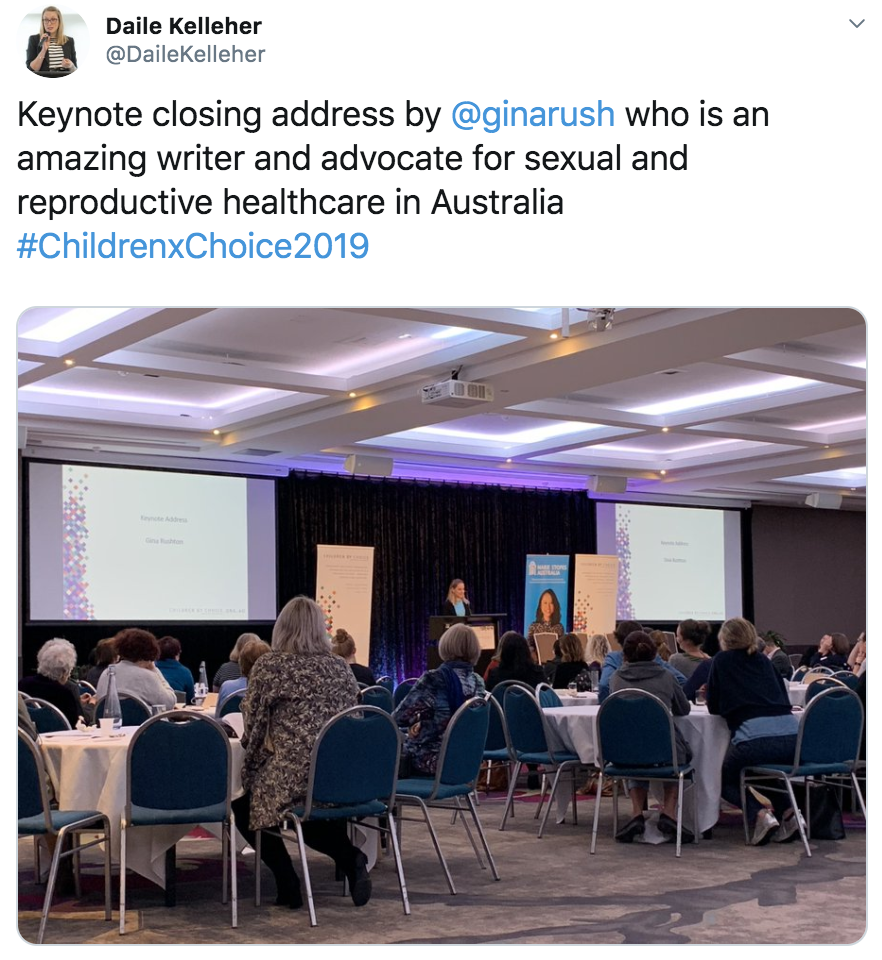 Gina facilitated a discussion about gendered violence between Sanam Maher and Jess Hill at the Sydney Opera House's All About Women festival in March, 2020.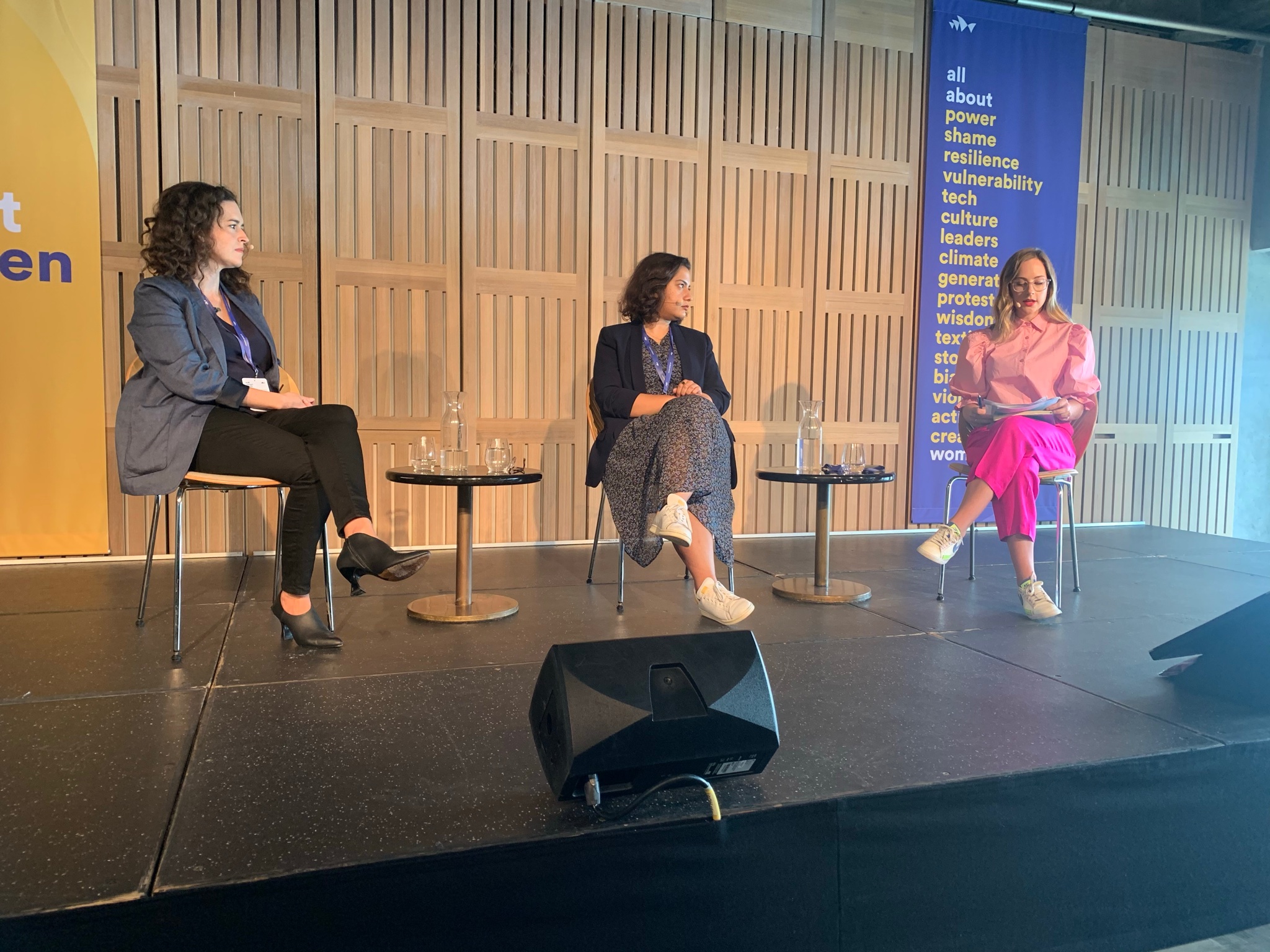 An interview with Jonno Revanche.